How do you like to learn?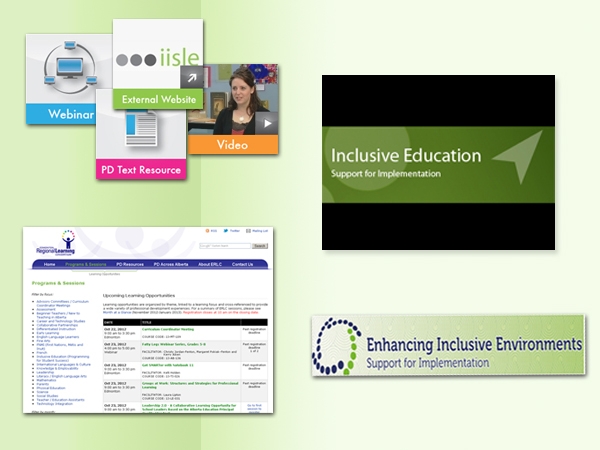 Photo: Various methods of learning
Multiple entry points, multiple ways to be engaged, multiple ways to represent and distribute learning – learning opportunities are available in a variety of formats and design to meet the diverse needs of adult learners in Alberta. Some examples include…
"In person" sessions including conferences, workshops, cohort groups, webinars and webcasts available at http://www.erlc.ca/programs/default.php
"Online learning opportunities" (over 300 hours of "Made in Alberta" PD) available any time, any place and at your own pace are available at http://www.erlc.ca/resources/ and http://www.inclusiveeducationpdresources.ca/ and on various other regional consortium sites accessible at http://www.arpdc.ab.ca
"Community of Practice" This online community of practice is a place to dialogue, share and celebrate innovative strategies that support inclusive practices across Alberta. http://reachingallstudents.ning.com/
Alberta Regional Professional Development Consortia, which ERLC is one of 7 regional consortium is exploring multiple means to distribute leanring. An overview of the work of ARPDC for the 2012-13 year is available on this short 5 min video.